Filipino restaurant Abacá in SF named one of America's best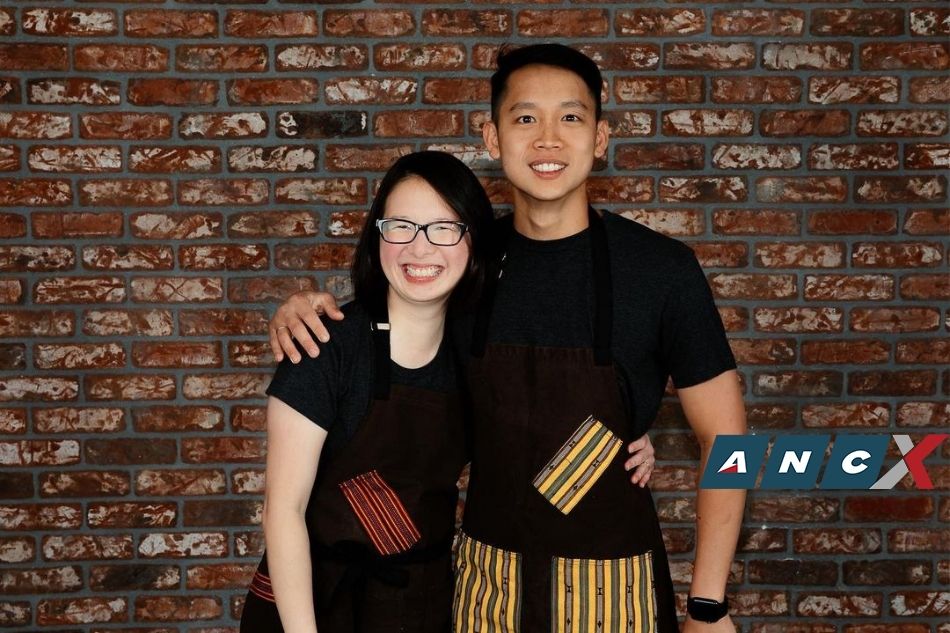 Food drink
This Filipino couple in San Francisco serve up exciting cuisine that draws on the foundation of our heritage dishes
RHIA GRANA | 06 Jan 2022
A Filipino restaurant in San Franciso, Calif., Just landed a spot on the US Esquire's list of best new restaurants in America for 2021. Named Abacá, the restaurant received high praise despite being only five months old.
In the feature film, veteran food writer Omar Mamoon particularly highlighted the pancitis and lumpia– who in Abacá's case are by no means ordinary Filipinos handaan staples that we know. "The pancit is made with fresh, hand-made noodles that are elastic to the touch and topped with plump scallops, calamansi and corn," Mamoon wrote. "The sauce that brings it all together is an awesome homemade XO, which begins life as a paste of shrimp, scallops and chili peppers."
Fried pork lumpia, on the other hand, is "served with herbs, lettuce wraps, and apple ketchup (also made on site) that gives what is usually a fried snack a lightness and brightness."
The writer particularly praises the way California-born and Manila-raised chef Francis Ang concocts Filipino classics "with a subtle California". Ang, who returned to the United States at the age of 19, first studied at the Culinary School at City College in San Francisco. He started as a cook at Crowne Plaza in SF, then worked as a cake decorator at an old-school Danish bakery called Copenhagen.
After graduation, Chef Francis focused on fine dining and worked with Michelin-starred chef Gary Danko. He became a pastry chef at the Fifth Floor Restaurant, which was eventually redesigned to become what is now Dirty Habit, a restaurant and bar for which the Filipino served as chef.
It was a trip to his wife Dian's hometown, Borongan, in eastern Samar, in 2013 that sparked the idea of ​​creating a Filipino restaurant. It was after Typhoon Yolanda hit the country. "We were lucky to have survived because two islets blocked the rising waters of his city," he recalls at ANCX. "Everywhere else, there was no [spared]. We did what we could locally by repackaging goods, water and clothing.
When Francis and his wife returned to the United States, they held a fundraiser on the fifth floor creating an all-Filipino menu. "It was so well received that it became a 'eureka' moment," shares chef Francis. It was then that they began to dream of opening a Filipino restaurant.
But first, the couple started with pop-ups that feature food showcasing their Filipino heritage. "We did the popup for seven years on our way home to travel to different areas and learn about real Filipino cuisine," he says. The big response from the diners became the impetus to open Abacá on August 16, 2021.
Why Abacá
The name of the restaurant was inspired by one of their trips, specifically their visit to Daraga in Bicol where they met Svea Villanueva-Reyes who runs Balay Cena Una, which serves Bicolano heritage recipes. The Reyes, they discovered, also produced and exported abaca articles. "We knew then that we wanted to decorate our future restaurant with their creations. When we reached out last year for a set, it clicked, "Francis shares. He also thought Abacá would be a perfect name for their restaurant. "Our team represents the fiber: strong and resistant. "
the pancitis and lumpia are just two things Abacá de SF is known for. Chef Francis highly recommends their Tamales, which they learned to make on their travels to Samar, Pampanga and Cavite. "We paired it with black Périgord truffles and our own version of 'Alavar' sauce – think of it like a coconut curry high in crab fat," he shares.
He is also proud of the new dish that his sous chef Aaron Escalada has concocted. "It's a crispy octopus served with an Ilocano bagoong and a calamansi coleslaw and fennel salad," explains chef Francis. "It's served with local purple sweet potato mash we bought at the farmer's market and tasty seared grapes with chicory leaves. It's the perfect dish with everything on it. Fresh, crispy, malinamnam, sweet, bitter and so fucked up masarap! "
Another restaurant staple is the Sisig fried rice. Chef Pinoy says he learned to do sisig from his Filipino-Chinese father, himself a restaurant owner. When they organized the fundraiser for Yolanda, Dian came up with the idea of ​​creating Sisig Fried Rice, and it continues to be a crowd favorite until now. "We serve it with a poached egg, chicharon, onion sprouts and pickled red onions. Doesn't that seem like a good reason to trust that Pinoy pride when visiting San Francisco?
Photos of @restaurantabaca on Instagram